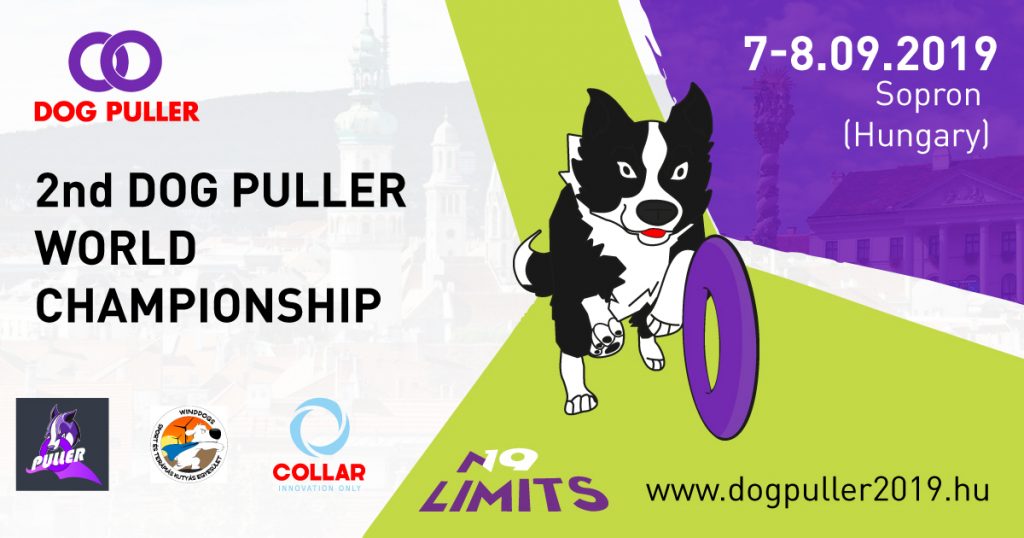 The long awaited news for the teams and fans of the second Dog Puller World Championship. The program and conditions for participation have finally appeared on the official site of the Championship.
Also, the final list of the participating countries is revealed: it includes Hungary, Ukraine, Russia, Czech Republic, Belarus, Portugal, South Korea, Slovakia and Canada. The Championship awaits for more than a hundred of participants and thousand of spectators.
The tentative schedule (can be changed depending on the quantity of participants):
7th of September (the first day of Championship):
14:00-16:00 Registration, veterinary check, team photos
16:00-17:00 Team leader briefing
17:00-18:00 Referees briefing
8th of September (the second day of Championship):
8:00-9:00 Arrivals
9:00-9:30 Opening ceremony
9:30-12:30 Running races (on 2 or 3 fields depending on the number of participants)
12:30-13:30 Lunch break
13:30-16:30 Jumping races (on 2 or 3 fields depending on the number of participants)
17:00-18:00 Announcement of results
18:00 Closing ceremony
The additional programs of the 8th of September:
kids and junior puller competition
games for kids with puller (throwing on target)
micro (under 5 kg) dog puller competition
therapy dog experience for children (WindDogs Sport and Therapy Dog Association)
handcrafts (drawing, face painting)
raffle draw with valuable prizes
dog physiotherapy advice (Dogwell Kft. – Fornvald Andrea)
possibility to try out puller under trainer guidance
mini-competitions (throwing on target, long distance race, puller+agility, dog call in competition)
pet accessories market
The categories of participants (other dogs can also participate in the competition outside the two main disciplines of the Championship):
Mini (dogs with 40 cm or less at withers)
Maxi (dogs with more than 40 cm at withers)
Drive (border collie, kelpie, malionois, mixes thereof and sport mixes)
Bull (bull type dogs)
The dogs should be 1 year old or older and have a valid anti-rabies vaccine (in Hungary it is valid for 12 months). Each country can register up to 15 participants. Last year race winners can participate based on invitation.
Entrance fee for the visitors is the purchase of a raffle ticket (of course they will have the possibility to purchase additional raffle tickets). The income from the raffle will be used to support an animal protection organization.
The co-organisers of the second Dog Puller World Championship are: Hungary Dog Puller Federation, International Dog Puller Federation and COLLAR Company.
The sponsor of Ukrainian and Russian Dog Puller teams is Purina ProPlan.
You can check the last updates and learn more about the Championship on the official site or Facebook page.